Deesha's profile
Subscriptions
Blog subscription
Use the button above to subscribe or unsubscribe to the blog. This will notify you when new blog posts appear.
Blog post subscriptions
This lists any individual blog posts you may have subscribed to, which will notify you when people post new comments. Unsubscribing from the blog using the button above will not affect these subscriptions.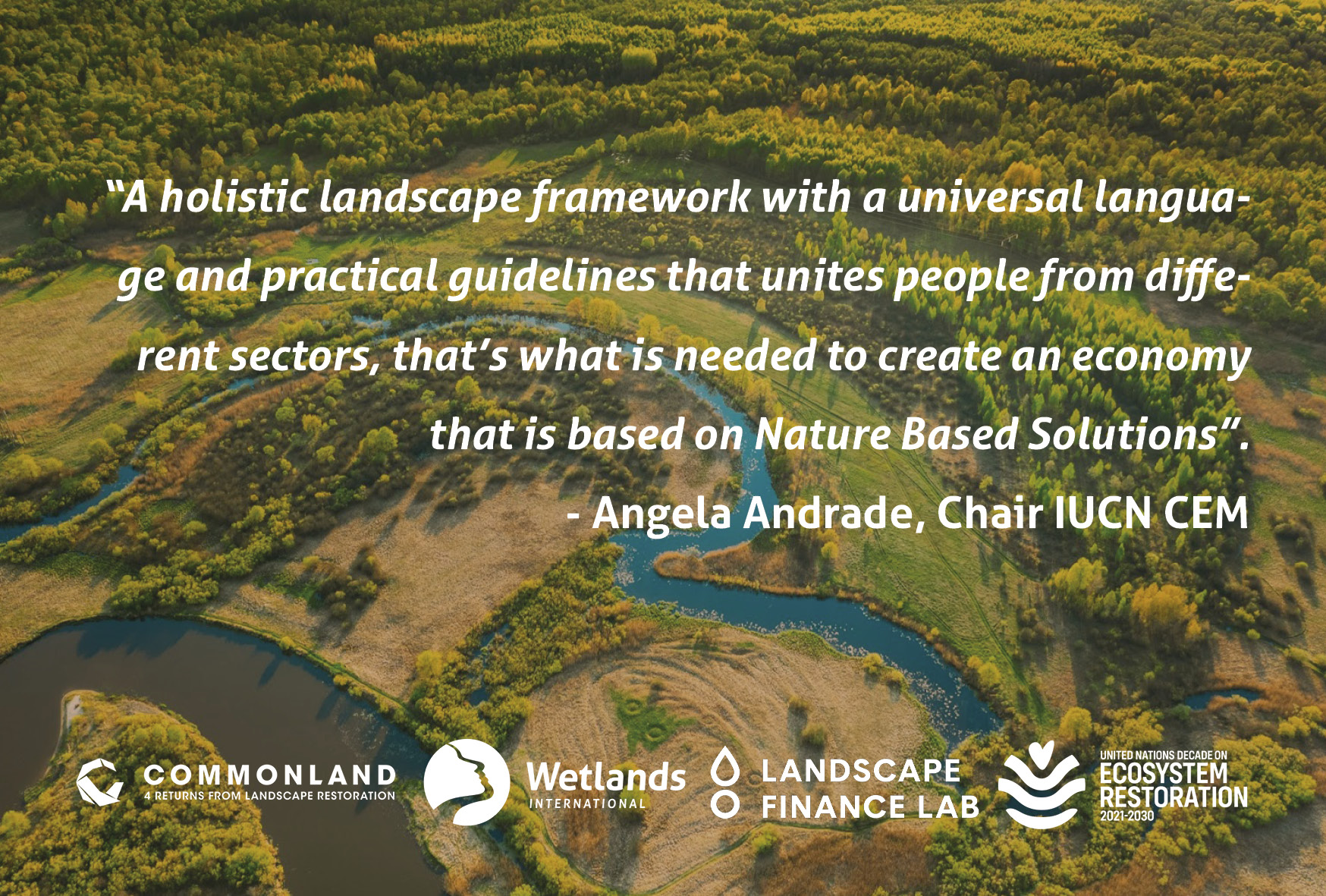 On 4th June partners Landscape Finance Lab, Commonland and Wetlands International launched a new report "the 4 Returns Framework for Landscape Restoration" 
You can access the report here 
In January 2021, over 50 countries committed to set aside at least 30% of the world's land and oceans in protected and conserved areas by 2030.  The UN Decade on Ecosystem Restoration  is promoting an optimistic message that we can restore much of what has been lost.  
To succeed we must work at scale with a holistic lens, tackling underlying causes of degradation and delivering sustainable livelihoods so that impact can last for generations. 
----
The 4 Returns Framework for landscape restoration described in this report is a practical tested system- change framework that can be used by stakeholders to undertake a landscape approach. The framework seeks to balance competing stakeholder demands in a mosaic of different management approaches and business cases, to supply a full range of inspirational, natural, social and economic returns. It is a valuable tool to achieve the goals of the UN Decade on Ecosystem Restoration to restore the ecosystems of our planet, and heal our relationship with nature.
The report offers examples from India, Fiji and Spain to demonstrate these principles in practice. 'Use cases' explain what this means for governments, communities, and the business and finance sectors.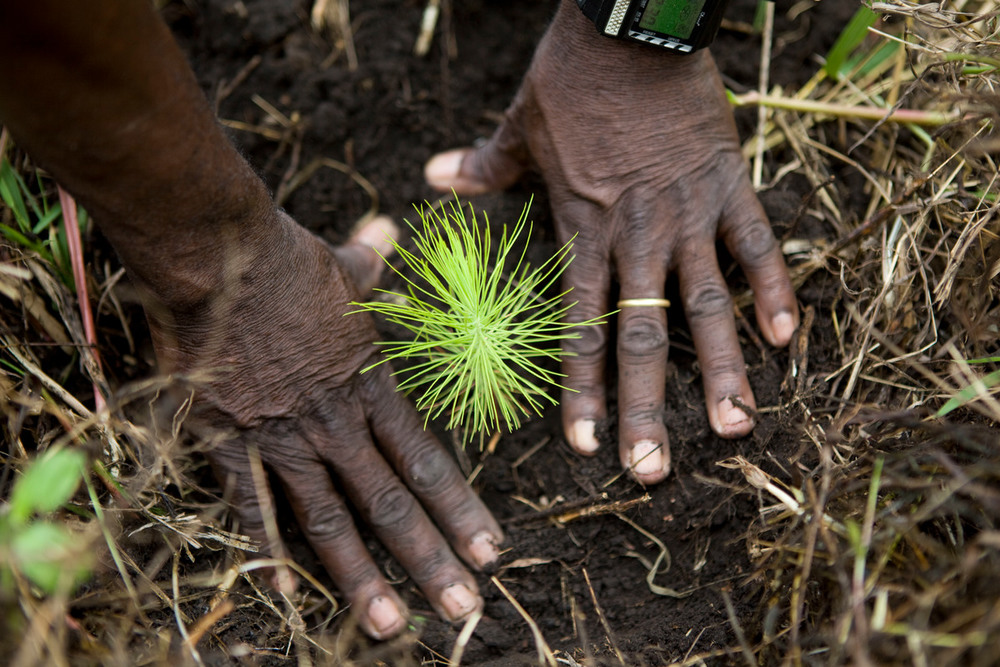 A new report shares the key lessons learned for the successful implementation of large-scale Forest and Landscape Restoration projects to meet global biodiversity targets by 2030.
'Forests for the Future – Restoration Success at Landscape Scale: What will it Take and What
Have we Learned?' comes as the United Nations kicks off the Decade on Ecosystem Restoration
which aims to meet the "Bonn Challenge" - a global target to bring 350 million hectares of
degraded and deforested land into restoration by 2030. Since the Challenge was set in 2011, 74
governments, private associations and companies have pledged more than 210 million hectares.
The report, published by the Prince Bernhard Chair for International Nature Conservation,
embedded within Utrecht University in the Netherlands and supported by WWF, showcases
insights from researchers and practitioners at the coalface of forest and ecosystem restoration
around the world on the greatest opportunities, as well as the most fundamental challenges, that
need to be addressed in the coming years.
In short:
The UN Decade on Ecosystem Restoration starts in June, aiming to restore 350 million hectares of degraded and deforested land by 2030
A new report, which is the culmination of work under the most recent Prince Bernhard Chair at Utrecht University, Professor Jaboury Ghazoul (2015-2020), showcases insights from researchers and practitioners at the coalface of forest and ecosystem restoration around the world.
They highlight some of the greatest opportunities and the greatest challenges that need to be addressed in the coming years if paper commitments are to be put into practice.
Building bridges between social and ecological goals helps to lay the foundations for restoration projects where both people and nature can thrive.
Good governance and legislation drive good outcomes and can make or break projects.
Implementing forest landscape restoration will require capacity-building among communities, land managers and governmental organizations.
Ambitious financing models will be crucial for restoration at scale.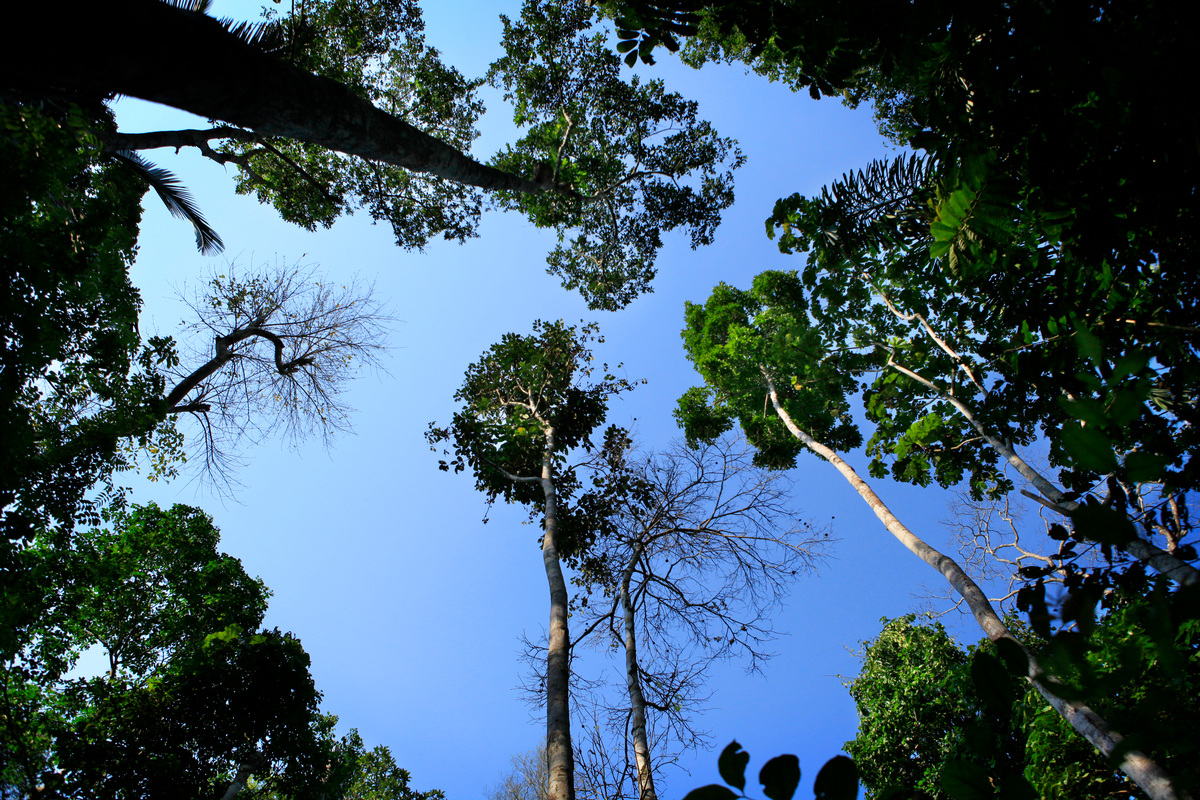 Our Director Paul Chatterton will be joining many other friends and partners at the Forestry and Agriculture Investment Summit this week.  With keynote at 0900 CET on Wednesday, Paul will talk about:
- why projects are out and landscapes are in;
- why finance needs to think like ecosystems;
- and how impact measurement systems are starting to think at a larger scale.

This is shaping up to be a great conference - see the full programme and register here https://www.ce-em.co/agenda-FAIS

#agriculture #sustainability #climatechange #environment #circulareconomy #renewableenergy #finance #investment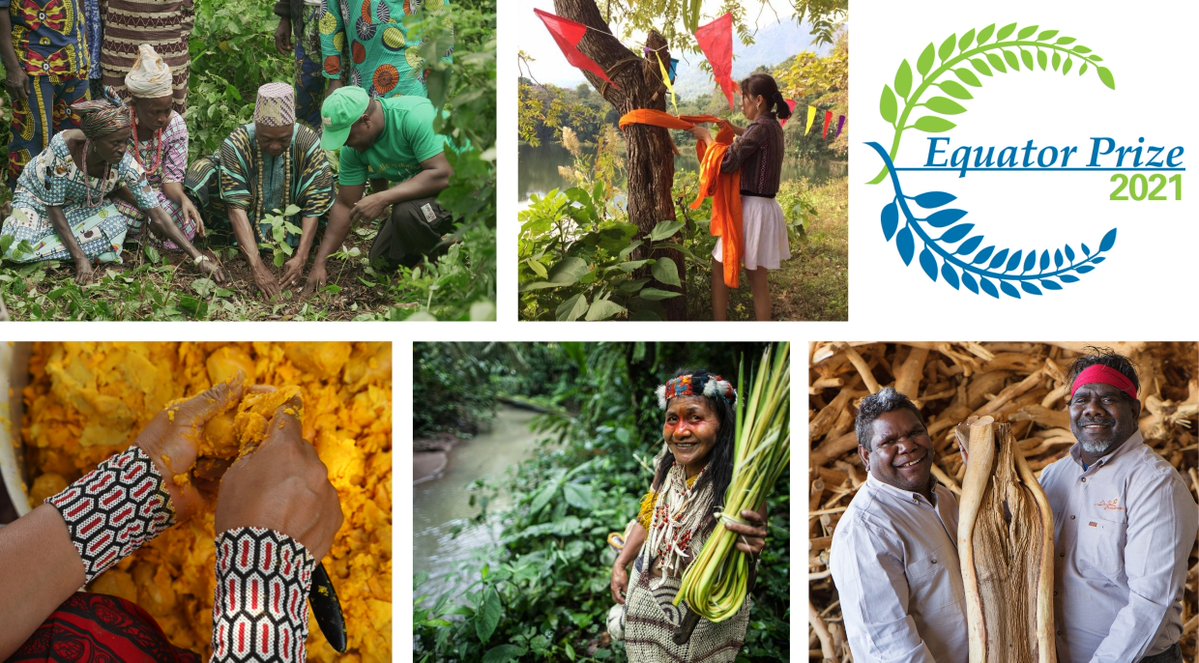 This year's Equator Prize will recognize innovative initiatives from local communities and Indigenous peoples that demonstrate exceptional achievements in nature-based solutions for local sustainable development. Winning initiatives will be honored for their successes in protecting, restoring and/or sustainably managing biodiversity for positive development outcomes.
Thematic priorities include:
Action on Sustainable Food Systems: Protection, restoration and/or sustainable management of natural and agricultural ecosystems for food security.
Action on Climate: Protection, restoration and/or sustainable management of ecosystems that help mitigate greenhouse gas emissions, and/or help communities adapt to the impacts of climate change.
Action on Nature and Green Economy: Protection, restoration and/or sustainable management of terrestrial or marine ecosystems, biodiversity, and/or wildlife that enables sustainable and green livelihoods, enterprises, and jobs, including Indigenous economies.
Special consideration will be given to nominees working on ecosystem integrity and intactness, water security, disaster risk reduction, advocacy for land and water rights, social and environmental justice, and gender equality.

The Equator Prize 2021 nomination process will offer community-based initiatives the opportunity to share their work on the Equator Initiative's web portal of local nature-based solutions for sustainable development. The platform connects communities around the world and shares local solutions that work for people and planet. Participation in this platform is optional when submitting nominations for the Equator Prize. 

Nominations may be submitted through our online nomination system by 10 May 2021.
If you are having technical issues to access the system, please contact prize@equatorinitiative.org.
 

The Consumer Goods Forum (CGF) Forest Positive Coalition of Action are invite submissions of Expression of Interest (EoI) for landscape initiatives to be considered by Coalition members for investment in 2021. Deadline for submission is 16 April 2021 – see more information below.
The Coalition is a group of 20 leading companies with a collective market value of US$1.8 trillion that aims to leverage collective action and accelerate systemic efforts to remove deforestation, forest degradation and conversion from key commodity supply chains, while supporting sustainable forest management, conservation and restoration, supporting the rights of workers and local communities, and improving livelihoods.  
Central to the Coalition's Theory of Change is the recognition that the transformation of commodity production to Forest Positive, as defined above, across entire sectors cannot be delivered by supply chain companies in isolation. Addressing deforestation and building Forest Positive production requires collaboration between companies, producers, local communities, governments and civil society organisations, and to build this collaboration in practice, Coalition members will focus on actions in production landscapes.
The Coalition is seeking promising landscape initiatives for its members to invest in this year and for potential longer-term Coalition engagement in 2022 and beyond. This open call for EoI is made to invite landscape initiatives that work in the Coalition members' production base of palm oil, soy, pulp, paper and fibre-based packaging (PPP), and beef. Assessments will be made based on the Principles of Collective Action in Production Landscapes (see attached).  
Implementers who have more than one landscape or jurisdictional initiatives are invited to submit one EoI for each initiative they're implementing. Submissions are be made through this online form by 16 April 2021 at 2pm CET – you can see the questions posed in the form in the attached document. Only submissions made through the online form will be accepted by the Coalition for consideration.
Any questions on this call for EoI should be addressed to the CGF at forestpositive@theconsumergoodsforum.com. Responses to the collated questions will be made available on the CGF website on 12 April 2021. 
Please feel free to send this open call for EoI to other colleagues or implementers supporting other landscape/jurisdictional initiatives.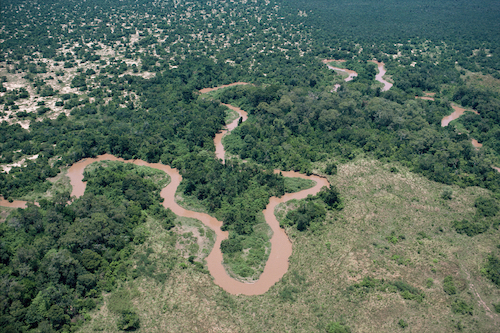 The Global EbA Fund is a quickly deployable mechanism for supporting innovative approaches to Ecosystem-based Adaptation (EbA). The Fund is structured to support catalytic initiatives to help to overcome identified barriers to upscaling EbA. 
The Global EbA Fund will accept and review Concept Stage Application Packet submissions year-round and make biannual funding decisions.
In 2021, the biannual funding decisions will be in July 2021 and November 2021. The cut-off dates for Concept Stage submission will be 30 April 2021 and 30 August 2021 at 23:59 UTC+2.
Click here for more information on How to Apply 

Spotlight on Indonesia
Driving Good Water Stewardship in Landscape and Jurisdictional Approaches in Palm Oil and Natural Rubber 
30 March 2021, 09:00 BST / 15:00 Jakarta
Registration and local timings: https://bit.ly/AWS-Indonesia 
AWS is proud to lead the ISEAL Innovations Fund project: 'Boosting sustainability practice and performance at the landscape level through good water stewardship' (2020- 2022), supported by the Swiss State Secretariat for Economic Affairs SECO.
Driven by the intrinsic principles of the AWS Standard to work at the catchment scale, this action learning project brings together two globally traded commodities (palm oil and natural rubber) to explore practical means to strengthen the inclusion and uptake of good water stewardship using landscape and jurisdictional approaches.
This webinar is aimed at those with an interest in landscape and jurisdictional approaches, particularly in agriculture.
Please note, all of our upcoming webinars can be found on the AWS Website.

LOCATION
Remote (must be available daily to work with the team from 9am to 5pm US eastern time)
DEADLINE
2021-04-05
POSITION SUMMARY:
EcoAgriculture Partners is hiring a Communications Manager or Senior Communications Manager to join their team as soon as possible. The Manager will conduct communication activities both for the 1000 Landscapes for 1 Billion People Initiative (1000L) and for EcoAgriculture Partners' other programs. Seeking a highly motivated individual who has strategic communication experience, has worked in multi-stakeholder environments, is creative, articulate, and has strong attention to detail. 
The successful candidate will be an effective team worker while simultaneously being adept at working independently to manage multiple, complex tasks. This is a full-time salaried position with benefits.
The Communications Manager or Senior Communications Manager will report to the President and CEO of EcoAgriculture Partners and will work closely with the EcoAg and 1000L teams.
More info on how to apply below
https://ecoagriculture.org/job/communications-manager-or-senior-communications-manager/

The Nature+ Accelerator Fund combines the  unique set expertise of leading public and private institutions and platforms to address the conservation gap by attracting private finance to conservation. The Accelerator is anchored in IUCN's global leadership in Nature-based Solutions (NbS), Mirova Natural Capital's experience in investment management for NbS, and a trusted network of partners within the Coalition of Private Investment in Conservation (CPIC). The portfolio is anchored by funding from the Global Environment Facility (GEF).
The Accelerator will grow a conservation investment pipeline with adequate risk/return ratio by leveraging the initial US$ 8M risk-tolerant concessional finance from GEF. From there it will develop a US$ 200M in transformational, scalable, and financially viable project portfolio with significant positive outcomes for nature and society.
---
Expected outcomes by 2030 
A portfolio of up to 70 successful investment deals, attracting co-investment up to US$160M beyond the Nature+ Accelerator funding;

Proof of concept of a suite of NbS, aligned to the IUCN Global Standard for Nature-based Solutions;

Significant biodiversity and ecosystem conservation impacts, measurably reducing extinction risk of IUCN Red List threatened species and contributing towards national and global targets, including the Convention on Biological Diversity (CBD) post-2020 Global Biodiversity Framework;

Measurable contribution towards the UNCCD Land Degradation Neutrality objectives and the UN Decade on Ecosystem Restoration;

Climate change mitigation and adaptation impacts aligned to the 1.5

o

C global target set by the UNFCCC Paris Agreement;  and

Socio-economic impacts for local communities, including improved livelihoods and gender equity, contributing towards achievement of the Sustainable Development Goals (SDGs).
---
How it works
Project pipeline
Starting in 2021, the Accelerator Fund will offer financing (e.g., loans and equity) through the three financing windows: 
Click here for more information on criteria and pipeline.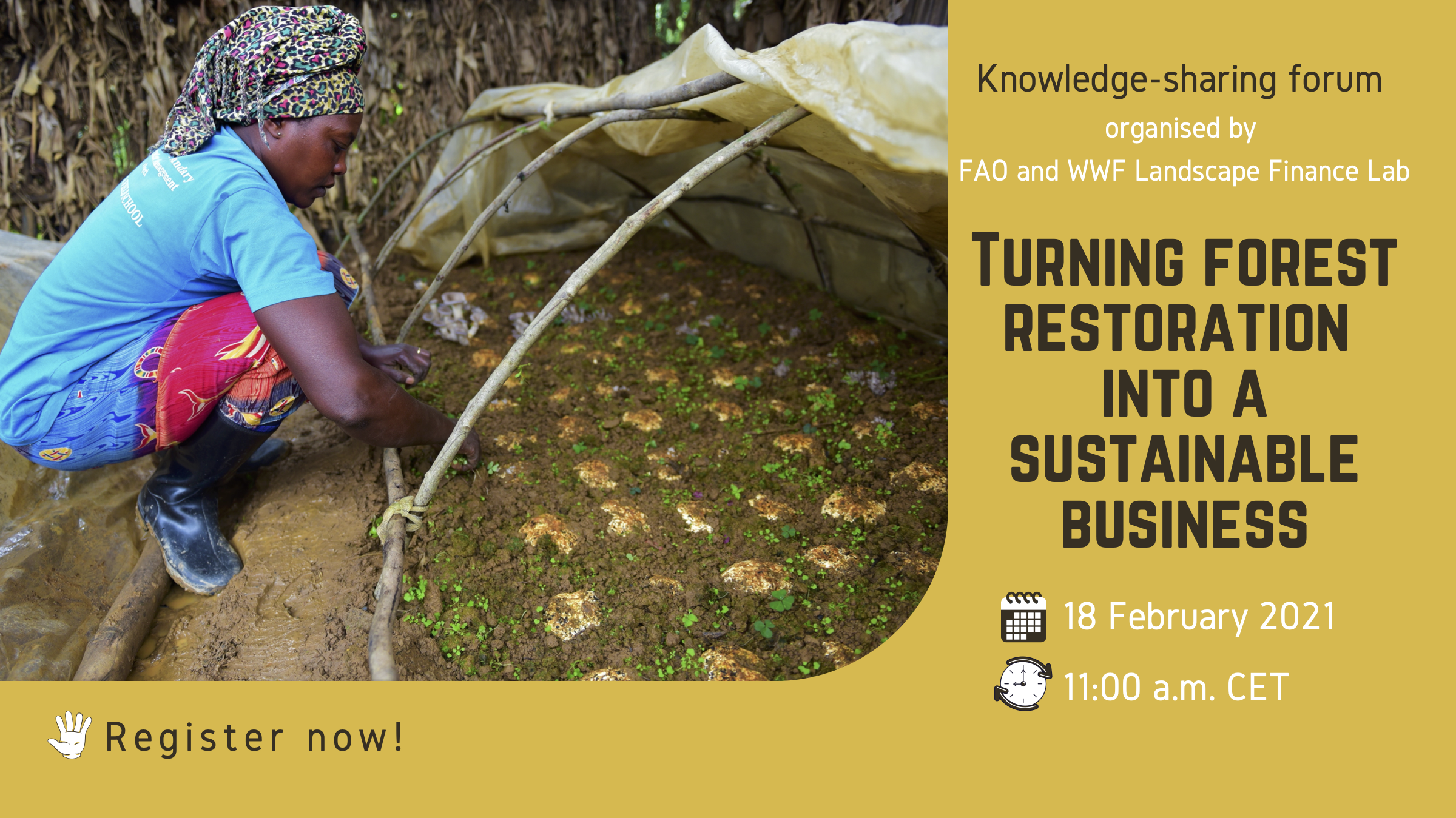 The upcoming webinar will conclude the current series on finance to support FLR with a focus on sustainable businesses for FLR. It will introduce a new guidance to help practitioners develop bankable business plans that support landscape restoration. Through a practitioners lens, speakers will provide examples of success on the ground to support FLR, including challenges faced and long-term outcomes.
Specifically, it aims to share experience and lessons learned on some of the key steps in developing bankable businesses with a focus on:
- Key design elements to consider when developing a business case
- The challenges in early stage finance/ investment to develop business cases
- Opportunities and risks associated with sustainable business focused on restoration
- Real life example(s) of bankable projects

The session will be also support exchange of member experiences and lessons learned on bankable projects within the online Community of Practice with the working title, "Finance for Forest and Landscape Restoration". Join the discussion via dgroups here https://dgroups.org/fao/innovation/local-finance/discussions

SPEAKERS 
Marco Boscolo, Forestry Officer, UN FAO
Marco Boscolo is a Forestry Officer in the Forest Governance and Economics team. He is currently working on inclusive and sustainable forest value chains, inclusive finance, and community concessions as conservation and development policy instruments.

Keiron Brand, Bankable Initiatives Adviser (WWF)
Keiron has a Finance and Economics education and has performed many functions spanning Pricing Strategy, IT Rollouts, Change Management and many process optimisation roles. He left the corporate world to focus on bringing business strategy and financial knowledge to the non-profit and impact industry and joined WWF to help scale the bankable project model.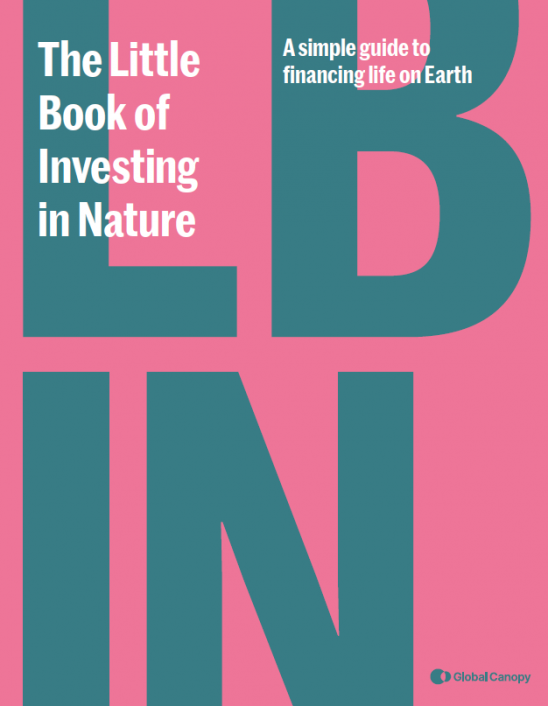 "The Little Book of Investing in Nature" (LBIN) provides an essential guide to the latest innovations in biodiversity finance, including global, estimates of the future costs of protecting nature and potential sources of finance, drawing on case studies and examples of novel investment approaches from around the world.
The LBIN was published by Global Canopy and supported by AFD, Cornell Atkinson Center for Sustainability, Credit Suisse, IDH the sustainable trade initiative, Mirova, UNDP, UNDP Biofin, WWF, and the German Federal Ministry for the Environment, Nature Conservation and Nuclear Safety.

As we reflect on the past year we thank members, partners and friends for continuing on this journey with us. We look forward to further collaboration in 2021. 

Last year saw increased global commitments to a net zero future by companies and governments. We believe landscapes play a key role in realising these goals and working towards a more equitable and sustainable future for people and planet.

With celebration we share some snippets from 2020 in our first newsletter of the year 
https://mailchi.mp/landscapefinancelab/wishing-you-a-regenerative-2021
We would love to hear your stories and lessons too - tweet us here.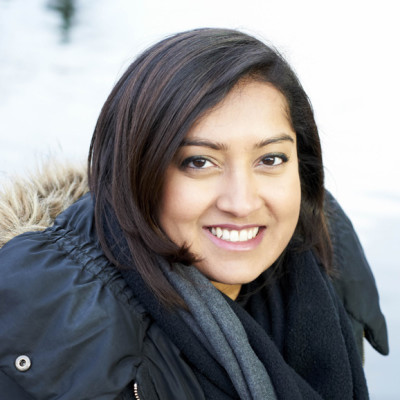 Deesha Chandra
London, United Kingdom
Bio My background is in human rights and social enterprise. I am passionate about sustainability and health, and happy to contribute to the community.
What type of support are you seeking?
share learning
Are you part of an idea team?
No
Job title
Community Manager
What is your area of specialization?
Community building, innovation challenges, start up support