Webinar: Althelia Impact Reporting
Emma Lear, the ESG & Impact Director at Althelia shares the methodology behind how Althelia developed their impact reporting framework. It is a great standard for how to measure and report impact at landscape scale and highly recommended viewing for landscape leads. Althelia sets a fantastic standard for all conservation projects on how to report on impact.
Her presentation is attached below and you can watch a full recording of the webinar, including a lively Q&A session.
An excerpt from Emma's presentation: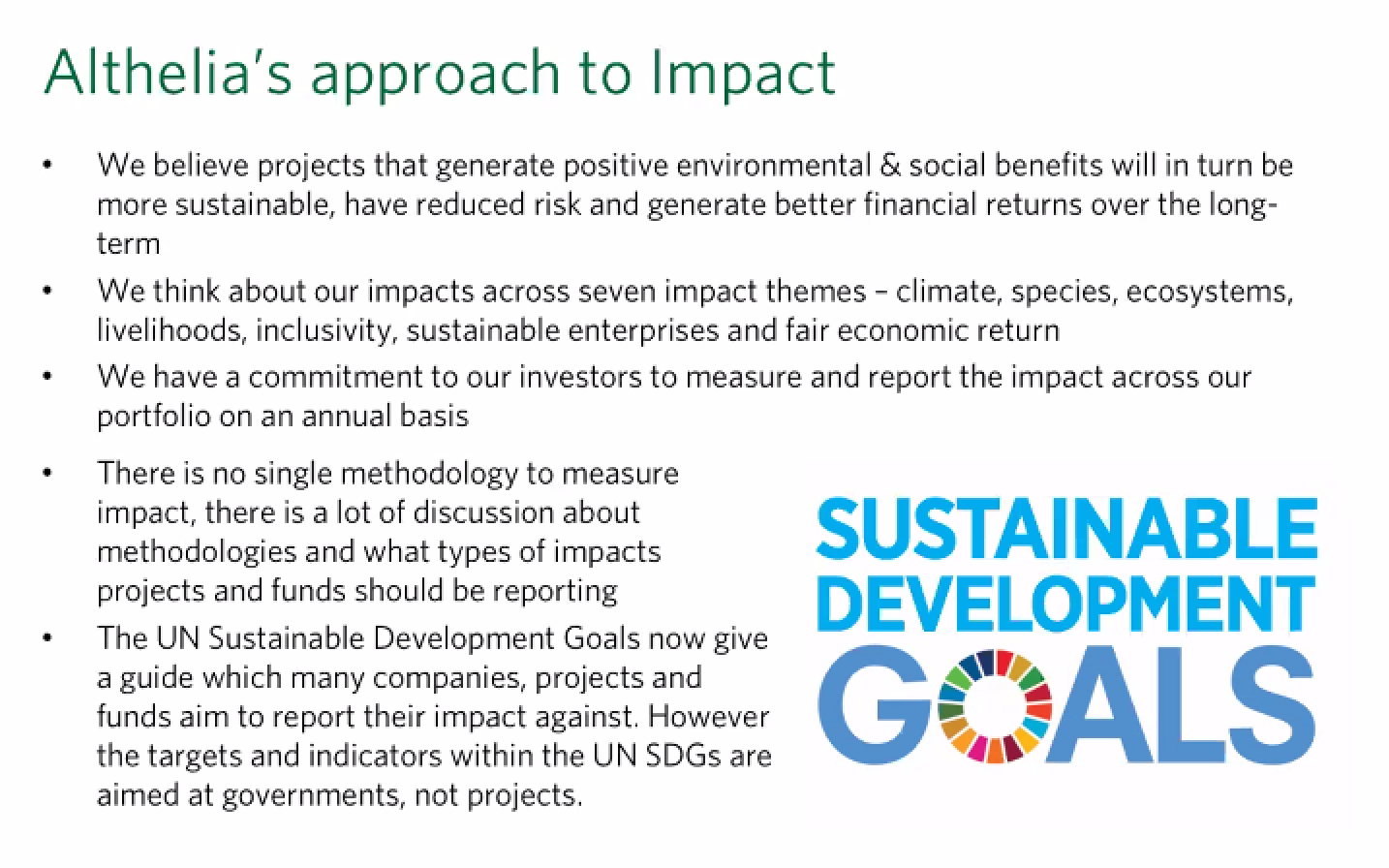 Thank you very much to Emma and Althelia. If you have further questions, please ask them in the comments or reach out to Emma directly.
This post was edited on Sep 24, 2018 by Natalia Krasnodebska