The portfolio development model includes 'stage gates' to prioritise concepts with most investment potential. Concepts that move between "Discover" to "Structure" and "Develop" will need to meet the Stage Gate criteria one and two below. These are based on common invest-ment criteria of the world's largest public and private funds for sustainable land use.
The Lab's online platform will assess how well concepts meet these and flag those that do to the Lab team and Champions so that these can progress to Peer Review quickly.
We will expect these points to be addressed in the concept note and information on these criteria entered on the online platform.
Stage Gate 1 Concept Criteria  

Stage Gate 2 Program Criteria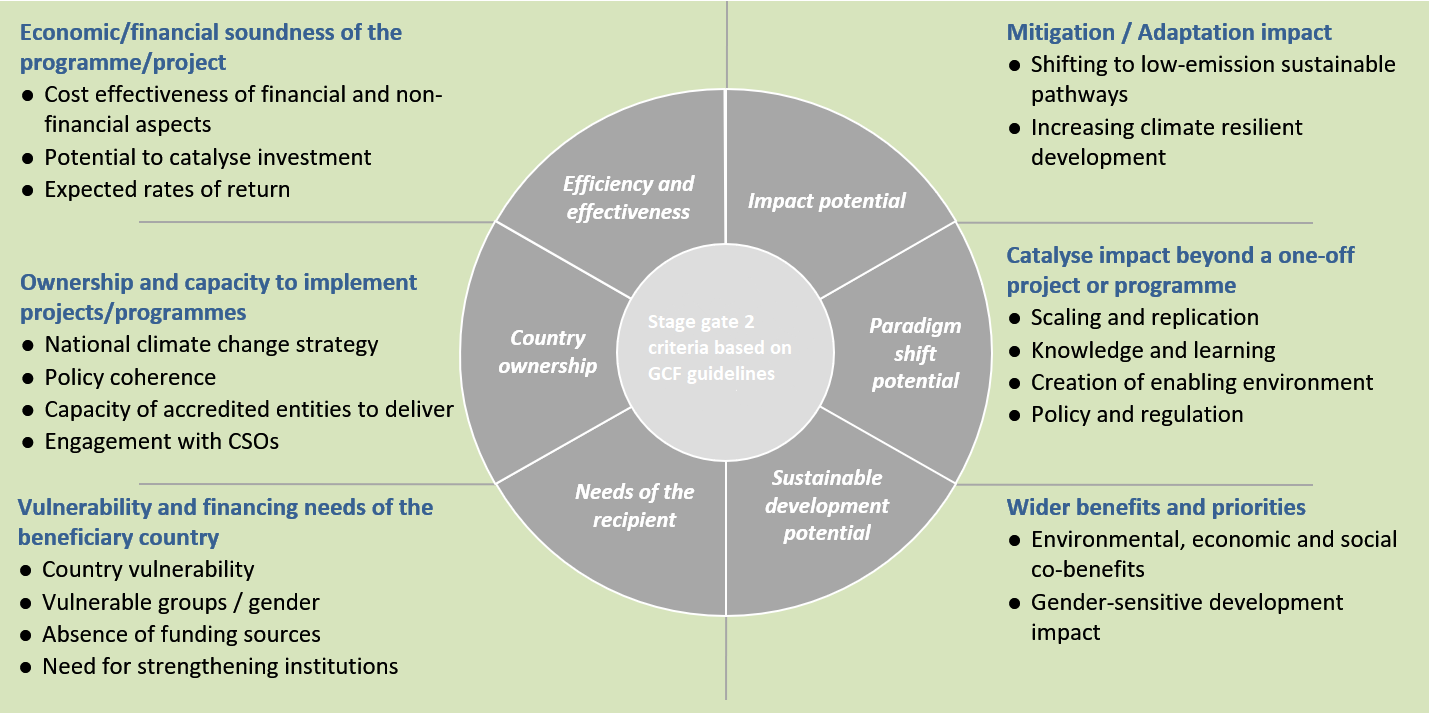 This post was edited on Dec 12, 2017 by Deesha Chandra