SCALE Planning Workshop in Cambodia January 22nd
Next week Paul our founder, and Raphaele, our Markets Lead,  travel to Cambodia to help facilitate the SCALE Planning Workshop, a key milestone for the SCALE project. This one-day-workshop, hosted by WWF in partnership with H&M group aims to share background of the SCALE project, discuss findings from the feasibility studies and assess the potential to develop a full landscape model design moving into the second phase of the program.
During the workshop, key stakeholders will be invited to better understand concepts of a landscape approach, check assumptions made in the feasibility studies, identify information gaps, and express interest to play a role in the program's next phase. A proposed business model to secure sustainable financing for the program's future implementation will also be presented and tested. Further, the workshop will aim to understand the realities of landscape program implementation, in order to manage expectations moving forward. The workshop will also include a day of garment factory visits, to understand the real factory environment and the various challenges they face when considering switching to green alternatives, like understaning their current financing and business models.
Participants include government; private sector including international clothing brands and plantation companies; local and international NGOs; financial institutions and development agencies.
We look forward to a fruitful trip!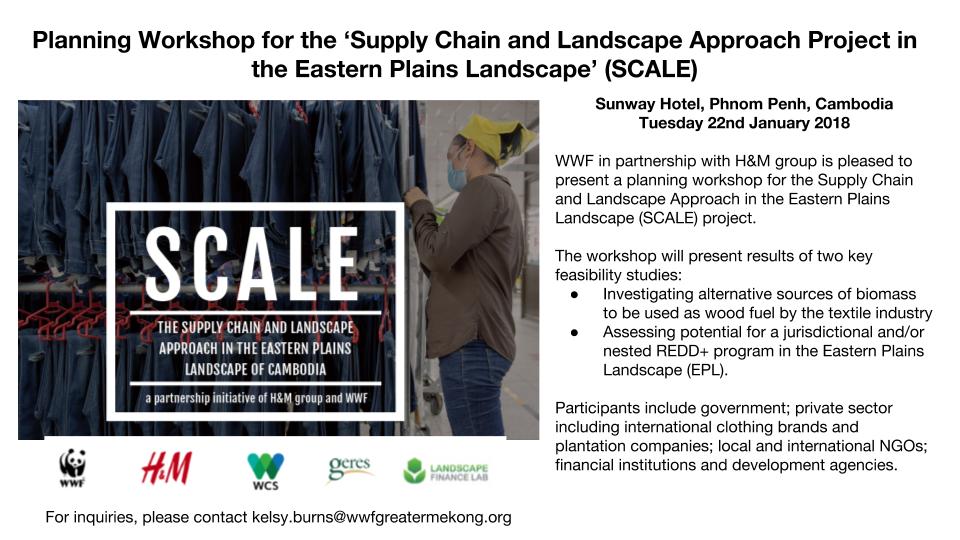 This post was edited on Feb 28, 2019 by Deesha Chandra