GLF Roundup: Launchpad presentation
This years edition of the Global Landscapes Forum was a great meeting in Bonn.
Together with Commonland, Gold Standard and IERS, the Lab presented a launchpad on the 'A Philosophy of Landscapes: Standardising App...ape Restoration"
Together with a lively disucssion and interactive presentation, the group committed to a joint effort to keep pushing landscapes forward as investable.
Using the metaphor of the railways, we can see the parallels in landscapes and draw inspiration from another historical once-insurmountable problem.
The launch of Commonland's landscape company Wide Open Agriculture on the Australian stock exchange signals the potential now for a landscape industry.  Drawing from the lessons from the last industrial revolution, we need much simpler and more integrated models that bring together engineering, finance and political approvals.  Landscape "companies" are one such model drive a shift from experimentation to implementation.
The presentation slides are attached and the full session is recorded here: https://www.youtube.com/watch?v=cUVhMc0Zbdk
The presenation had an audience participation element. We asked two quesions, the first appears here as a word cloud of the issues: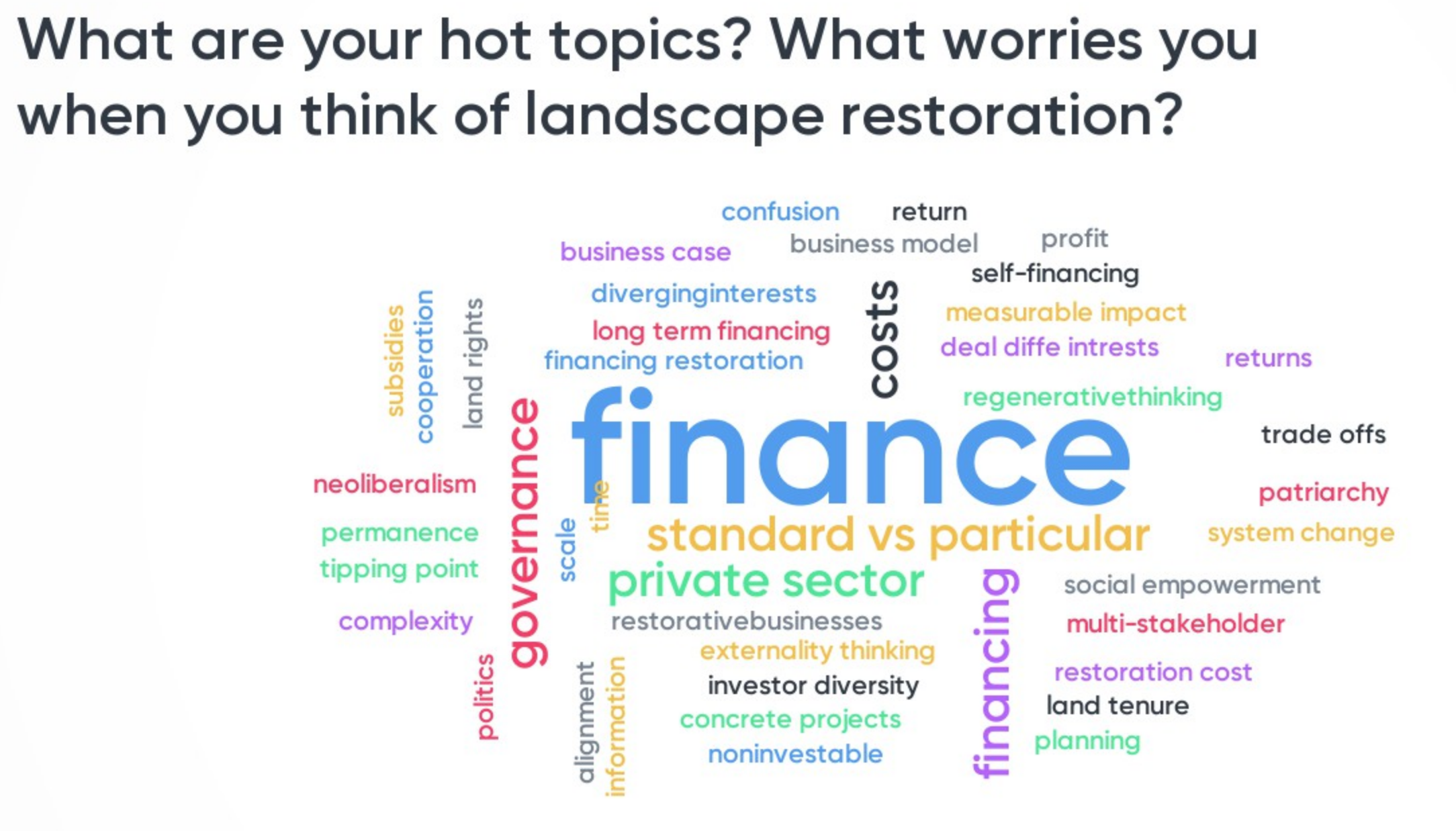 At the end of the presentation, we asked for hopes and commitments: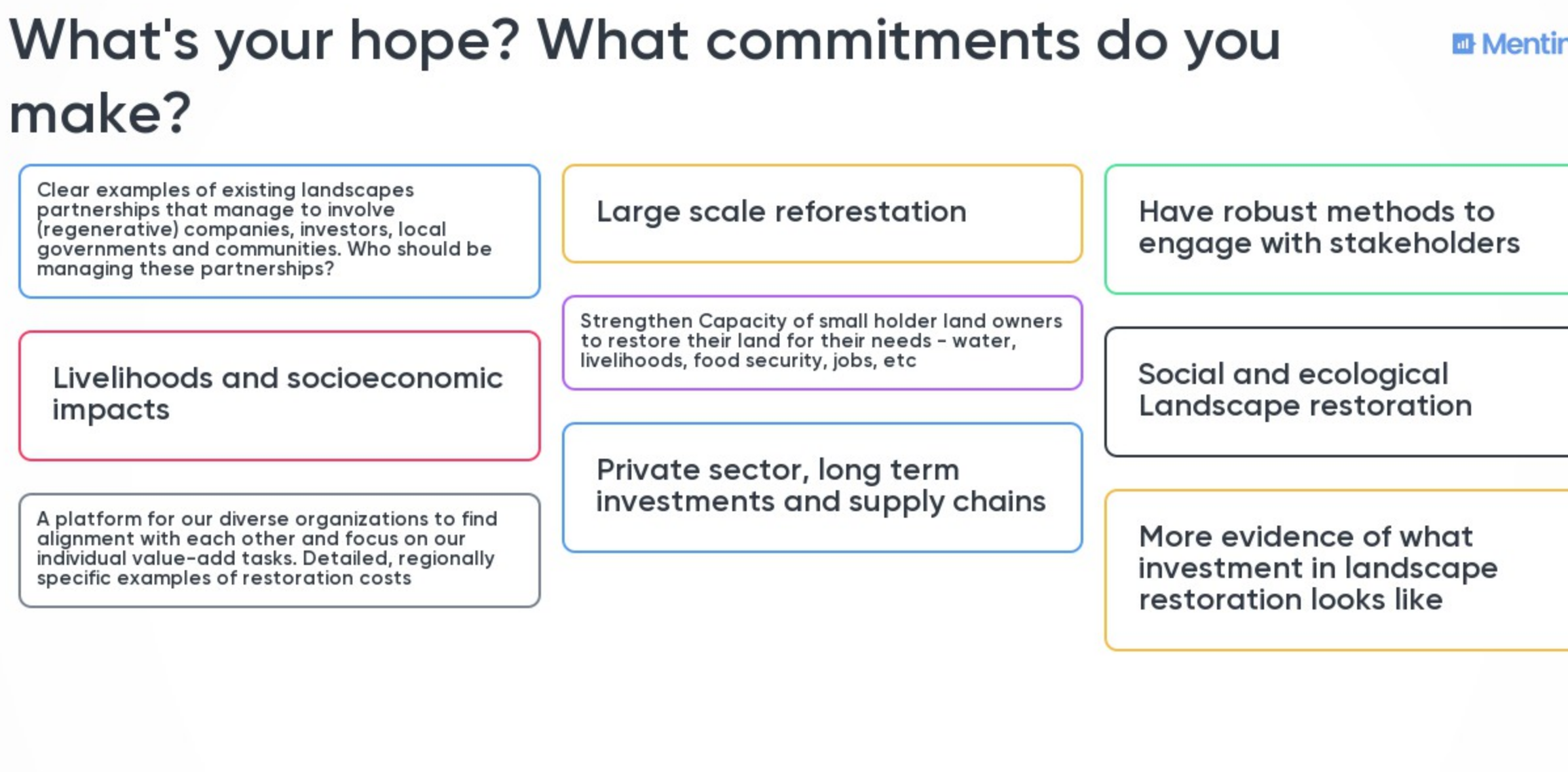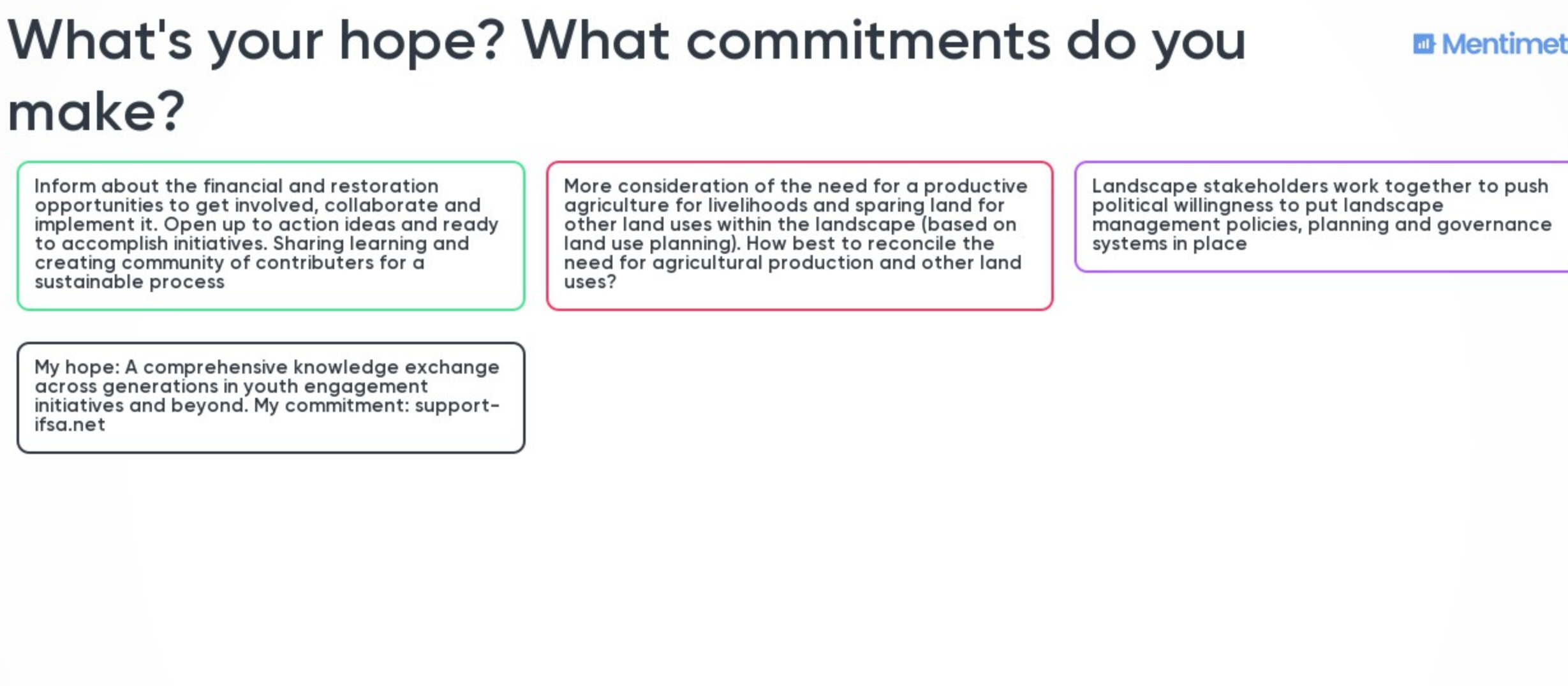 Overall it was a great session! Thank you to everyone who took part in the room and to our online audience.
The lab team also used the opportunity to meet with collaborators on the Landscape Sourcing report.
This post was edited on Dec 5, 2018 by Natalia Krasnodebska