Webinar | Green Bonds and Integrated Landscape Management
About the webinar
Festuring Gerhard Mulder author of GREEN BONDS AND INTEGRATED  LANDSCAPE MANAGEMENT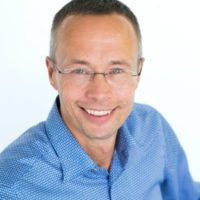 Using Netherlands as a case study, Gerhard Mulder spoke about how accessing capital markets through green bonds to finance landscape initiatives is possible, but conditions apply. It is imperative that landscape initiatives build relationships with financial institutions that can help in raising capital through green bonds. 
The report highlights three different landscapes in the Netherlands which have been analysed for how the landscape organisers and financial institutions can cooperate. 
About Gerhard
Gerhard Mulder was most recently a Senior Advisor on Green Finance at IUCN Netherlands where he advised companies and governments on financing of green infrastructure, climate mitigation and adaptation, and sustainable development. He initiated the Green Finance Academy with Nyenrode Business School and Wageningen University to build a bridge between the financial community and conservation organisations. Before IUCN NL Gerhard was working for several banks: he started the climate trading desk at ABN AMRO in 2005 and worked for 1,5 years for a Rabobank subsidiary on environmental commodities.
This post was edited on Jun 28, 2018 by Deesha Chandra