The Lab has been in "start up" mode for a year and officially launched to the WWF network at the 2017 Annual Conference.  You may have heard us say that "we're building the plane as we fly" - that said it's important for us to keep checking that it is, at least, flying in the right direction! 
We are extremely grateful to the 60 respondents and interviewees who have taken the time to shape this.  We share an excerpt below - for the full summary report 
please see here
.  
We would love you to contribute anything you notice, or add any further comments on where you want to see the Lab move in the future.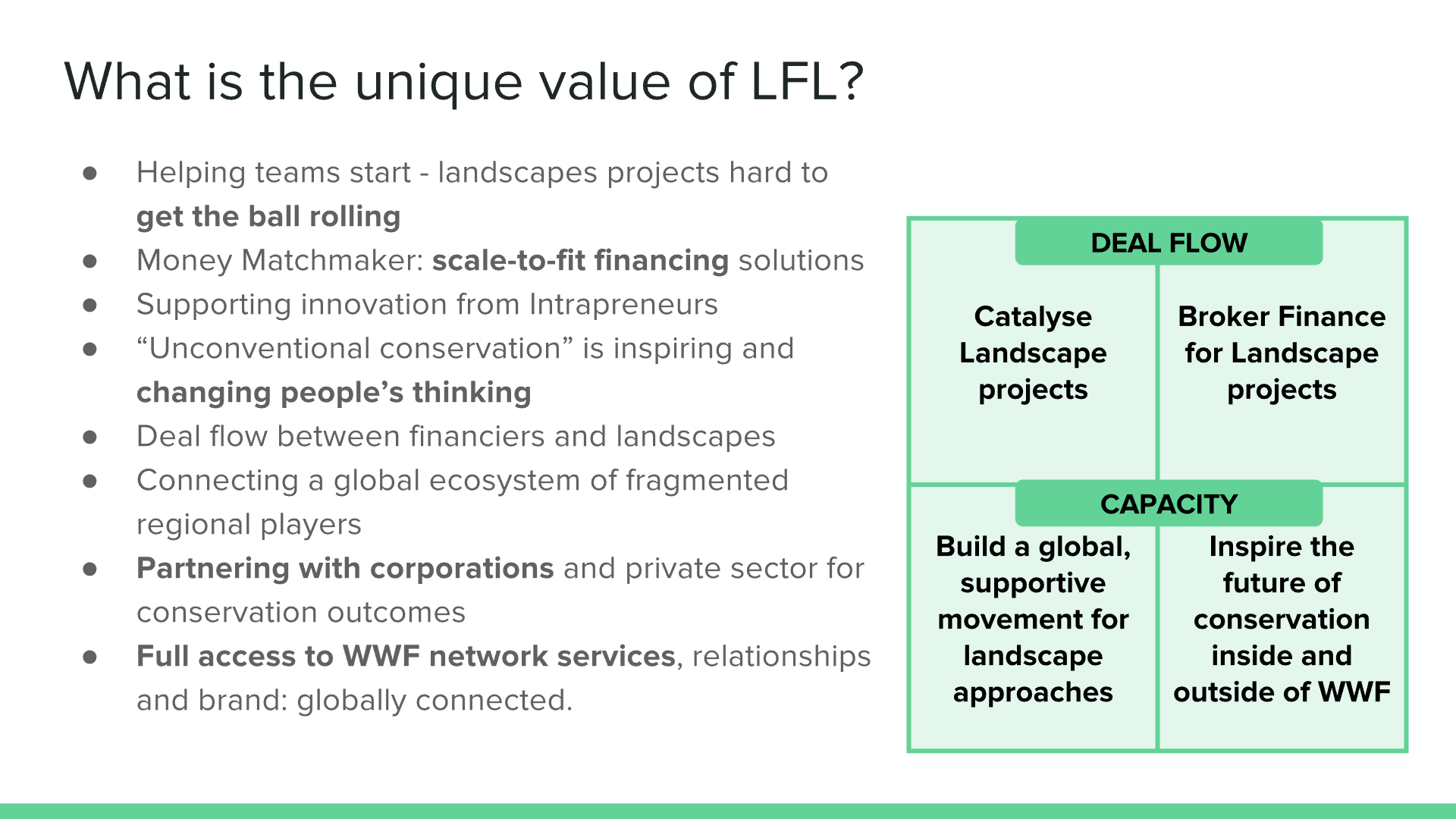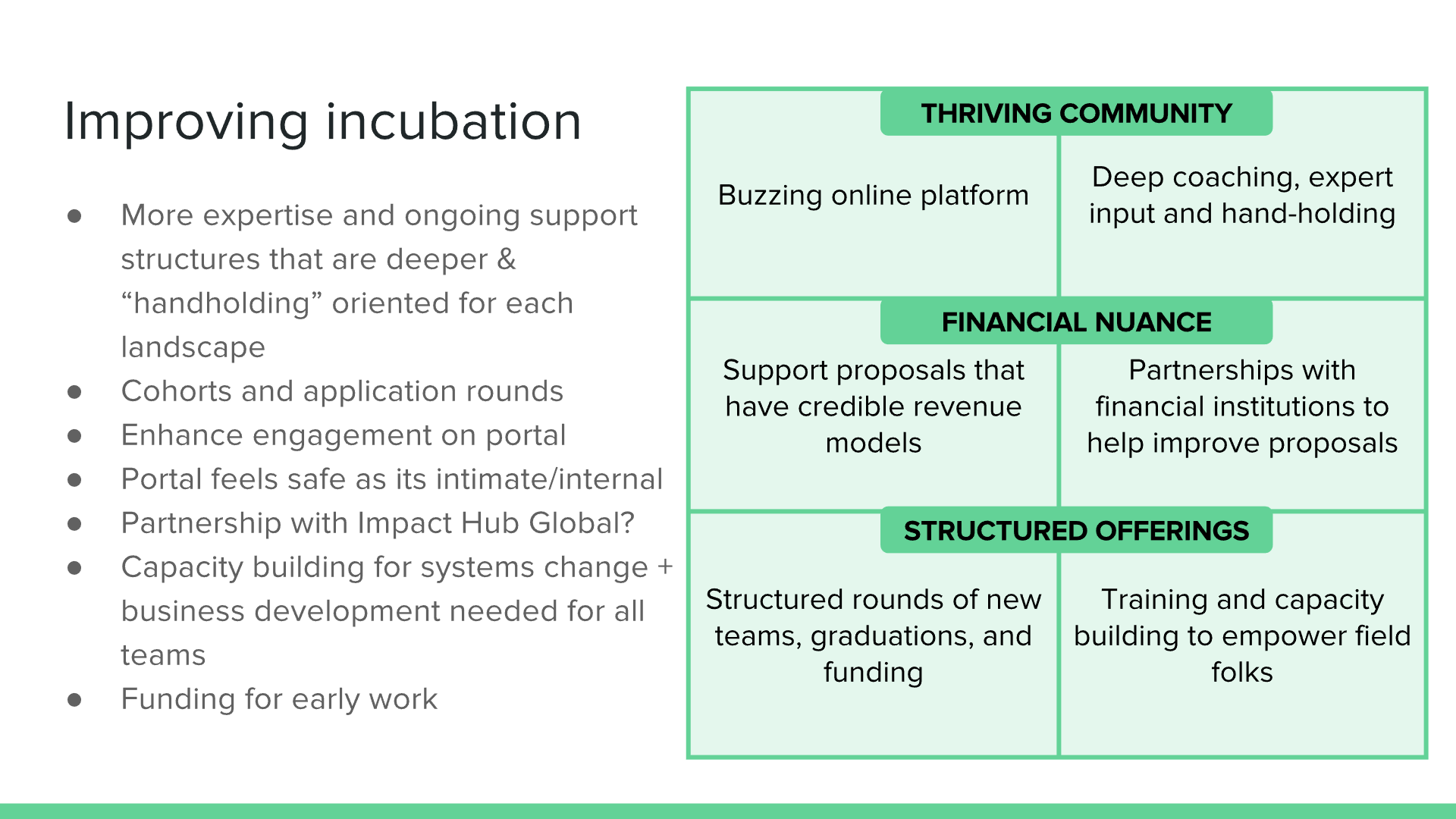 Priority considerations
Focus energy on fewer landscapes to produce advanced case studies based on results 
Enlisting co-leaders with business, entrepreneurship and finance experience to diversify skills in the team 
Financial sustainability for the lab itself so that we can be an example 
Clearer more structured process for incubating landscape teams
Building an ecosystem of contributors
Clarify targeted communications which tell the story of impact
A special thank you to Chelsea Robinson for her beautiful execution and delivery of this evaluation. 
Evaluation summary | Tuesday 5th September, 5pm CET 
Join us to hear more about the results of this evaluation, what we have learned over the last year and how we intend to act on this. 

This will be useful for those who want to shape the Landscape Finance Lab going forward; are currently working on landscape programs, and also if you are working on a start up style initiative and want to avoid our mistakes!

Dial in details 
Join from PC, Mac, Linux, iOS or Android: https://zoom.us/j/550722962

Or iPhone one-tap (US Toll): +16465588656,,550722962# or +16699006833, 550722962#

Or Telephone:
Dial: +1 646 558 8656 (US Toll) or +1 669 900 6833 (US Toll)
Meeting ID: 550 722 962
International numbers available: https://zoom.us/zoomconference?m=i-tgUdIL2HdYG8m1q9_9xvSewNlfzbW-
Comments (1)
Fantastic evaluation. Chelsea's report is particularly interesting. It would be great to keep this conversation going on the Lab. Im open to taking further comments!