A common language to accelerate landscape restoration at scale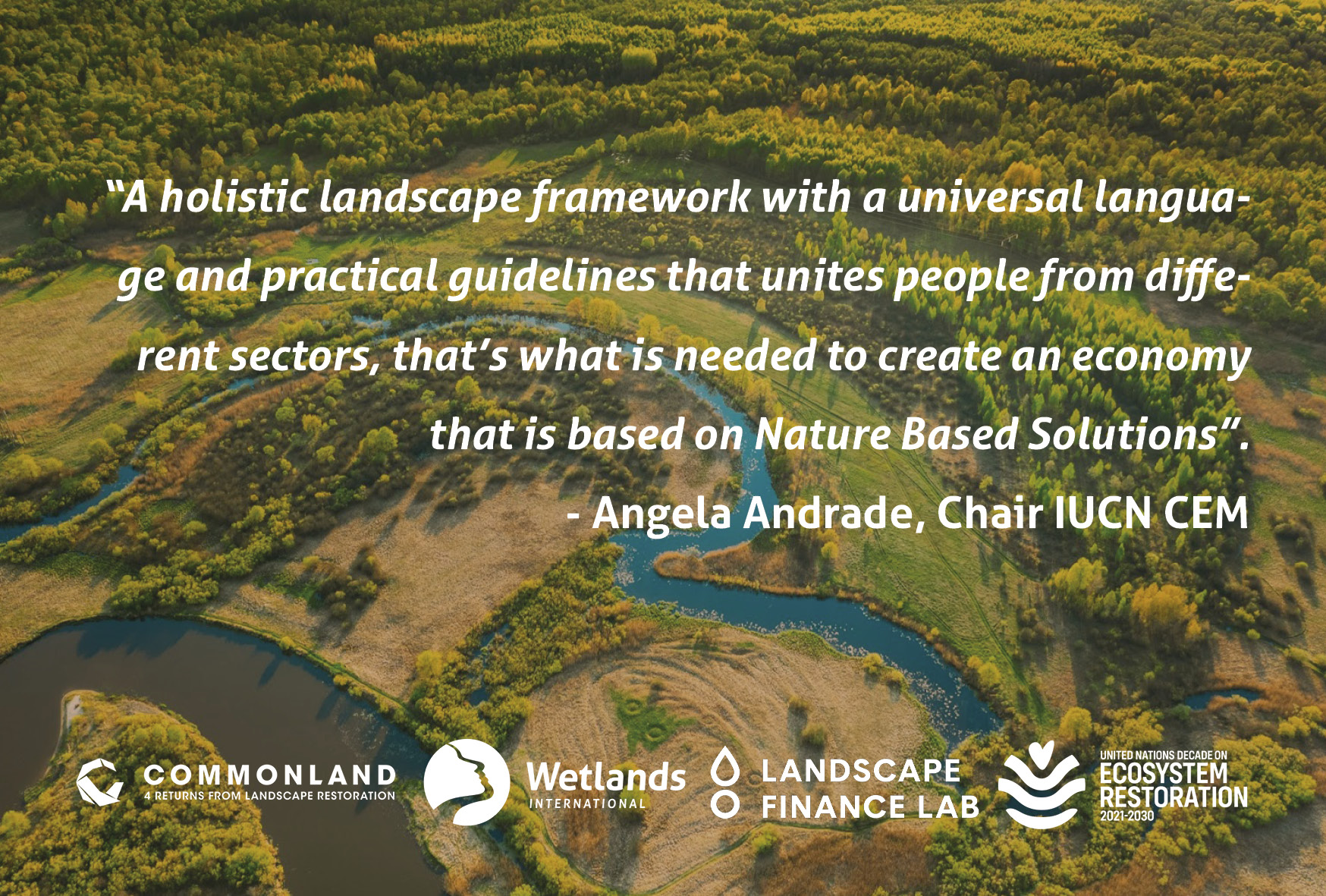 On 4th June partners Landscape Finance Lab, Commonland and Wetlands International launched a new report "the 4 Returns Framework for Landscape Restoration" 
You can access the report here 
In January 2021, over 50 countries committed to set aside at least 30% of the world's land and oceans in protected and conserved areas by 2030.  The UN Decade on Ecosystem Restoration  is promoting an optimistic message that we can restore much of what has been lost.  
To succeed we must work at scale with a holistic lens, tackling underlying causes of degradation and delivering sustainable livelihoods so that impact can last for generations. 
----
The 4 Returns Framework for landscape restoration described in this report is a practical tested system- change framework that can be used by stakeholders to undertake a landscape approach. The framework seeks to balance competing stakeholder demands in a mosaic of different management approaches and business cases, to supply a full range of inspirational, natural, social and economic returns. It is a valuable tool to achieve the goals of the UN Decade on Ecosystem Restoration to restore the ecosystems of our planet, and heal our relationship with nature.
The report offers examples from India, Fiji and Spain to demonstrate these principles in practice. 'Use cases' explain what this means for governments, communities, and the business and finance sectors.
This post was edited on Jun 4, 2021 by Deesha Chandra