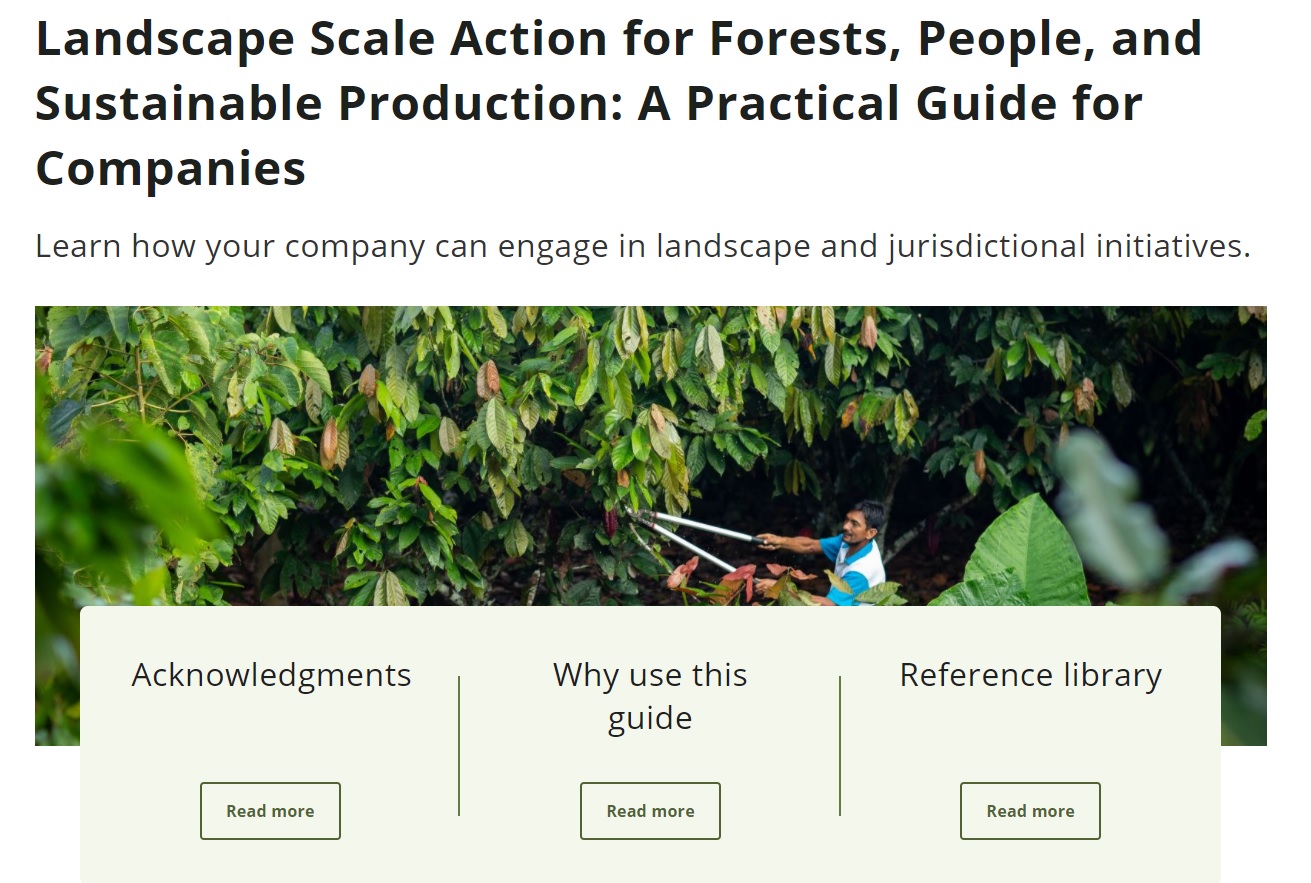 Tropical Forest Alliance and partners launch a new hub of resources aimed at the private sector to support engagement in landscapes. 
https://jaresourcehub.org/interventions/ 
The platform showcases 20 interventions for companies to engage in landscapes and jurisdictional initiatives (L/JIs) to fit varied context and geographies. 
Each intervention highlights real world examples of company engagement, key points for implementation, the external conditions that increase the likelihood of success, as well as the business case for a company to use it.