Business for Sustainable Landscapes Report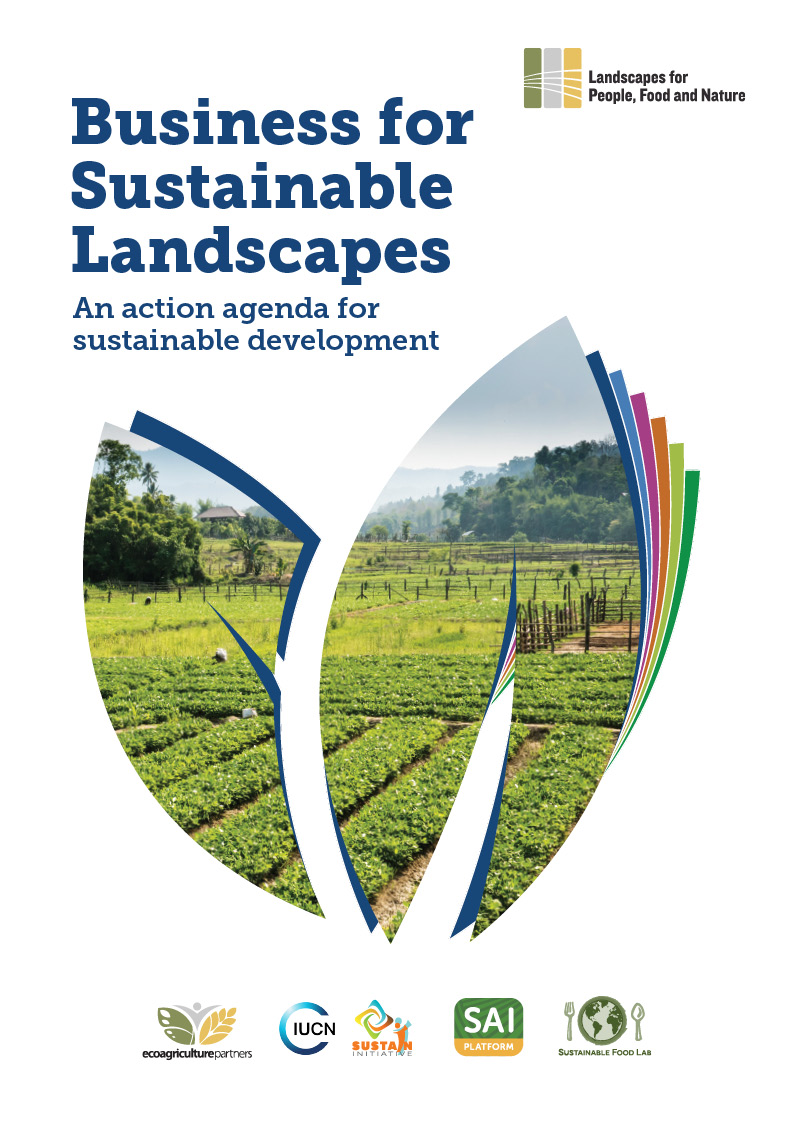 Unlocking investment in sustainable landscapes is critical for inclusive green growth, according to new report
The report, Business for Sustainable Landscapes: An action agenda for sustainable development, underscores the numerous benefits that business can realise by investing in landscapes – from reducing their environmental and social risks to protecting their assets or sourcing area by supporting vital ecosystems, such as forests, rivers and freshwater.
Businesses increasingly recognise that working in landscape partnerships can help them address critical issues that go beyond their immediate supply chains.  Yet, today, only a quarter of the 428 large, multi-stakeholder landscape partnerships surveyed include business.
The report, however, confirms that innovative financial instruments designed to support landscape investments are rapidly emerging, which can help fast-track business engagement in landscape partnerships.  These include new blended finance schemes, impact investment funds, investment screens and standards, and investment strategies in sustainable supply chain programmes, among others.
The report, produced by EcoAgriculture Partners, International Union for Conservation of Nature (IUCN), SAI Platform and Sustainable Food Lab under the auspices of the Landscapes for People, Food and Nature Initiative, outlines an action agenda with concrete steps that business, as well as finance institutions, governments and landscape programme leaders, can take to strengthen these partnerships and advance a socio-economic transformation based on sustainable production and economic growth.
Visit the website:
www.peoplefoodandnature.org/challenge/business
This post was edited on Apr 22, 2021 by Deesha Chandra
Comments (1)
Transversal integration to take advantage of the holistic development of the landscape must go hand in hand with equity and inclusion in the financial and land tenure tools that allow a better life opportunity for all sectors of the population. There will have to be parameters of economic growth, which regulates - a word that many do not like - the use of landscape resources and to establish that desired sustainability.