Delivery Lab learning event, 17 June 10am EST
A Delivery Lab which explores challenges and solutions to climate actions. In this episode the team behind a project to  establish Macauba-based Silvopastoral agroforestry value chain in Brazil will share three main delivery challenges that emerged during implementation, and how the project team overcame them and learned from the experience.
Wednesday June 17th at 10am EST/ 4pm CET
This FIP-funded project has established the first sustainable macauba-based silvopastoral agroforestry value chain in the world. As of March 2020, the project achieved 502 hectares planted with macauba trees (133,944 macauba trees planted), 26 farmers trained on agroforestry and silvopastoral systems and 207,000 tons of macauba fruit collected.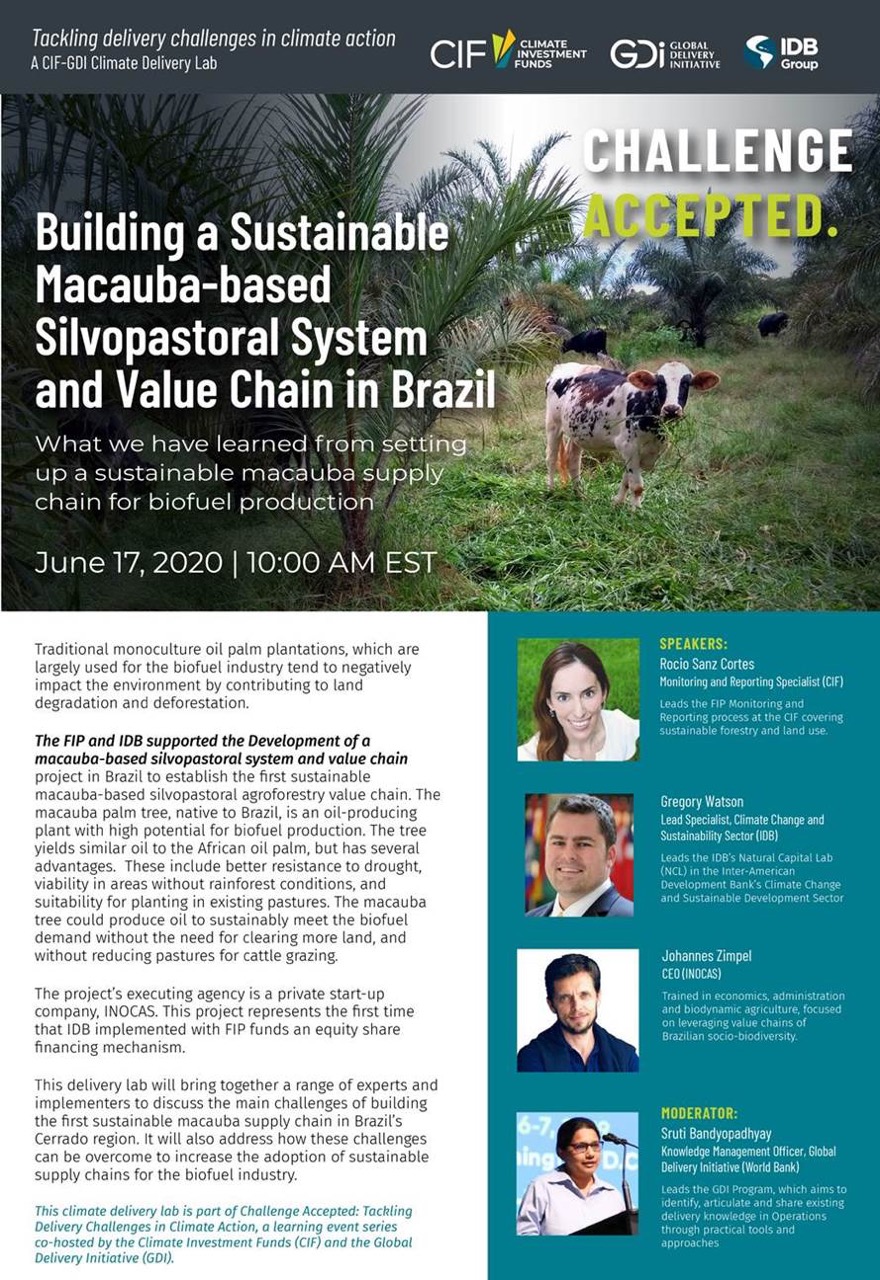 Click here to read the full case study.  
This post was edited on Jun 16, 2020 by Deesha Chandra