The role of intermediaries in blending investments for landscape restoration projects
Max Berkelmans presents on results from interviews on how stakeholders collaborate to blend investments for landscape restoration projects using example case initiatives gathered through his Masters research. 
This webinar is especially useful for an overview of the various roles we all play within the project support support process of landscape programmes and offer the key actors involved within the system of blending finance.
About Max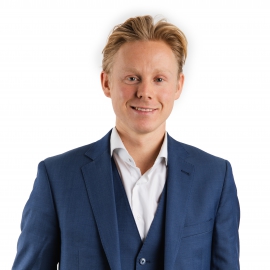 Max Berkelmans is a project consultant at Bax & Company. He is passionate about topics such as circularity, climate adaptation and sustainable land-use and ways how the public and private sector can collaborate and develop innovative solutions to solve complex issues.
Max holds a MSc degree in Sustainable Business at the Erasmus University in Rotterdam (NL) and bachelor's degrees in Sociology (BSc) and International Relations (BA) at the University of Groningen (NL). 
This post was edited on Jan 23, 2020 by Deesha Chandra