International Society of Tropical Foresters Conference: Restoration for What and for Whom?
The Yale Chapter of the International Society of Tropical Foresters (ISTF) invites you to attend and participate in our 26th Annual Conference: "Restoration for What and for Whom? Shifting the Paradigm in Tropical Forest Management." Abstract submissions for posters, breakout sessions, and flash talks, and applications for the ISTF Innovation Prize, are due November 18, 2019. The conference will take place on January 30-February 1, 2020 in New Haven, CT. Please visitistf.yale.edu/2020-conference for more information, and register for the conference here:https://www.eventbrite.com/e/istf-26th-annual-conference-2020-registration-75759880843
The Yale ISTF Chapter is dedicated to the advancement of interdisciplinary tropical forest studies at the Yale School of Forestry and Environmental Studies. The ISTF Conference has been hosted at Yale for 26 years and addresses a range of socio-ecological issues across the tropics. Last year alone we had nearly 200 participants from 22 different countries.
The 2020 conference will bring together social and natural scientists, practitioners, activists, policy makers, artists, and journalists from around the world, paying particular attention to voices from the ground. The year 2020 marks the deadline for many international climate change and conservation targets, and in 2021 the UN's Decade on Ecosystem Restoration begins. At this juncture, it is important to ask: What is being restored? Why is restoration necessary in the first place? Who will benefit from restoration efforts and who will lose out? How should Bonn Challenge commitments be approached, from both a theoretical and technical standpoint? 
To tackle these questions, we call for approaches to restoration that address exclusion, resilience, colonial legacies, real development needs, the changing climate, and shifting ecological communities. In the search for more equitable restoration approaches, we invite contributions that explore how we can center justice in nature-based solutions and interrogate if, and how, local initiatives can be scaled up. We seek to inspire the creative, holistic, and evidence-based action needed to restore forests and change society.
Follow ISTF on Facebook @yalefesistf, Twitter @YaleISTF and Instagram @yaleistf for updates as more conference details unfold! You can also join our mailing list here:https://istf.yale.edu/contact and communicate with us to the address istf@yale.edu.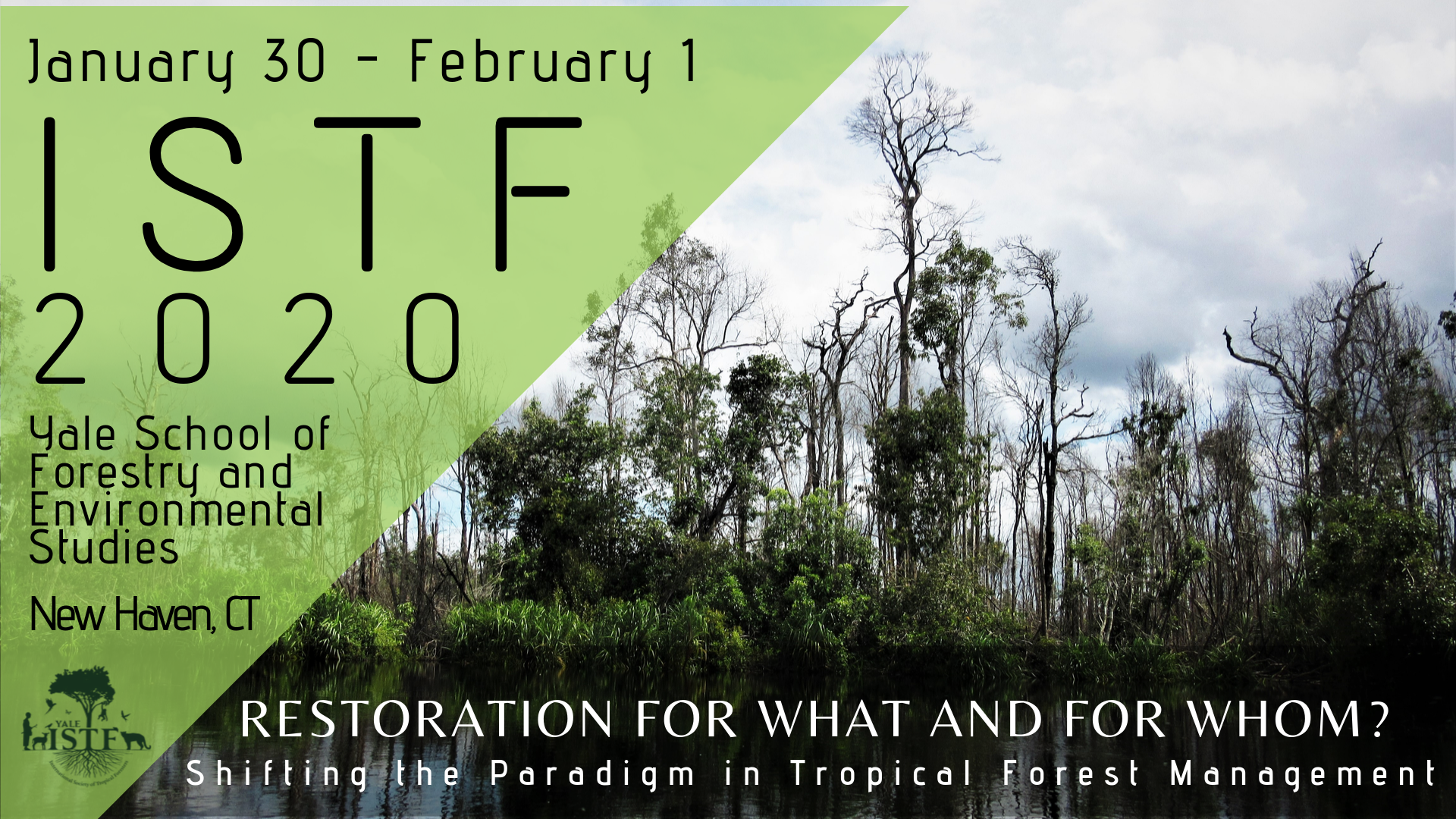 Comments (1)