Peer learning with Grounded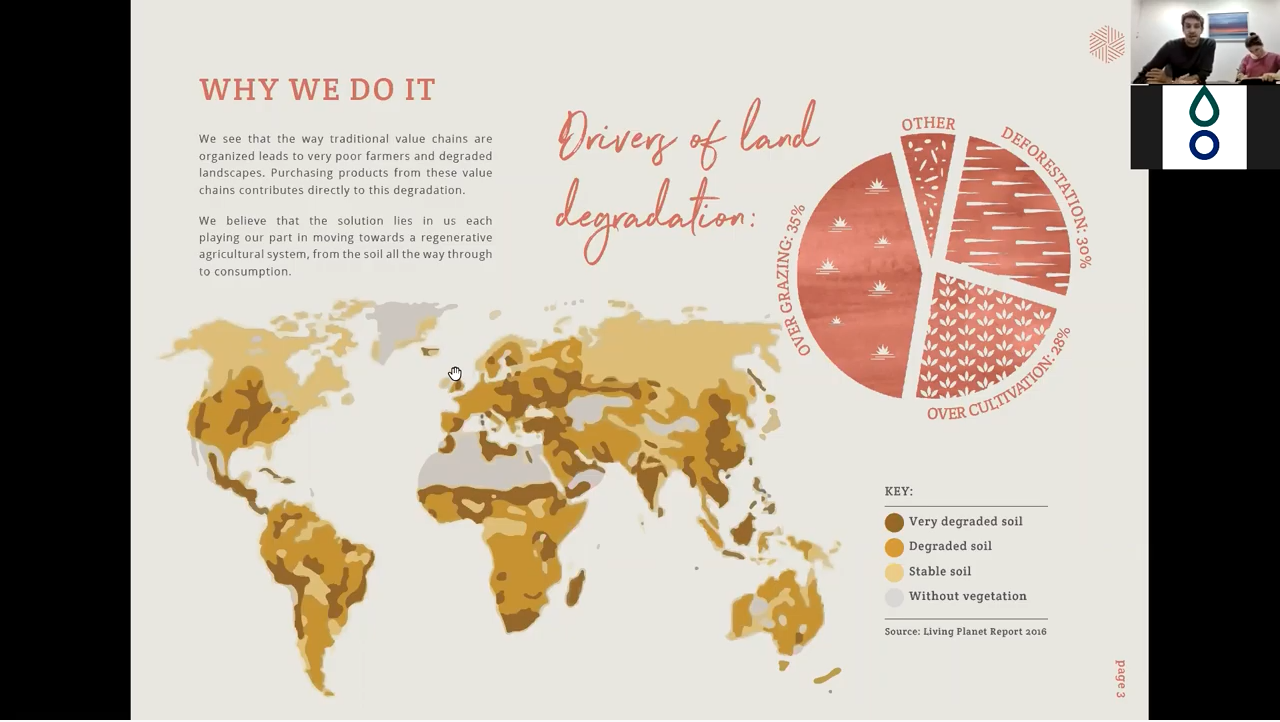 Grounded are an organisation that aims to bring quality agricultural products from healthy landscapes to market. They do this by creating thriving partnerships with farmers to enable consumers to invest in this process.
Grounded work with farmers to explore and develop sustainable agricultural models that are more sustainable and profitable.
Through this holistic approach they develop landscape-scale businesses that produce higher yields while also having a positive impact on the environment. As a result they support and foster the mass restoration of nature and degraded farmland across sub-Saharan Africa.
In this webinar we host a discussion with Grounded and other practitioners working landscapes . Some discussions include:
- how to develop trust with farmers
- working in parallel with "Big Ag"
- how to choose investable crops/ commodities
Continue the discussion on the Lab incubator below by offering the Grounded team your frank feedback, asking additional questions below by tagging Gijs Boer and Stephie Mendehlson 
This post was edited on Sep 12, 2019 by Deesha Chandra