Green Business Case study | Bula Batiki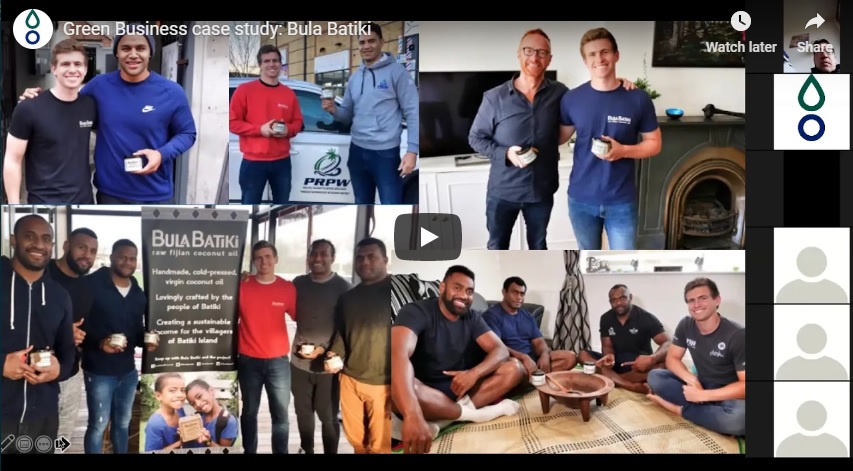 Jodi Smith from The Earth Care Agency is working closely on the Great Sea Reef program with Kesaia Marama Tabunakawai and her team. One key component of the GSR program proposes to transition 30% of Fijis farms towards organic agriculture and have identified potential models that could be scaled within the larger program intentions. Bula Batiki is one such case example.
Bula Batiki is a community-owned business that produces organic virgin coconut oil on the remote island of Batiki, Fiji. It is the first indigenous community-owned Fijian business to have achieved USDA NOP and Organic EU #certification, and Fiji Ministry of Health HACCP certification.
Within three years Bula Batiki is a registered Association, with 45 household members representing more than 300 villagers. Women and men play equal leadership roles in the Association.

The aim of all those involved is to create and maintain a fair and equitable livelihood for the villagers of Batiki which respects the environment and does not force the community to fall back on selling raw material or agricultural goods with little value added.

In this webinar speakers presented a case study of Bula Batiki; detailing the journey, challenges, solutions and lessons learned of a remote, community-owned Pacific business.

SPEAKERS
Callum Drummond, Director at Bula Batiki:
Callum created the concept during his time living in the community and seeing first hand the difficulties of making an income in rural Fiji. He will share his start up journey and challenges. 

Jodi Smith, Director at the Earth Care Agency (TECA):
TECA has played a key support role in providing guidance with compliance and process operations. Jodi shares the road towards compliance and gaining market access.
---
This webinar was hosted Thursday 30 May at 10am CET
This post was edited on May 30, 2019 by Deesha Chandra